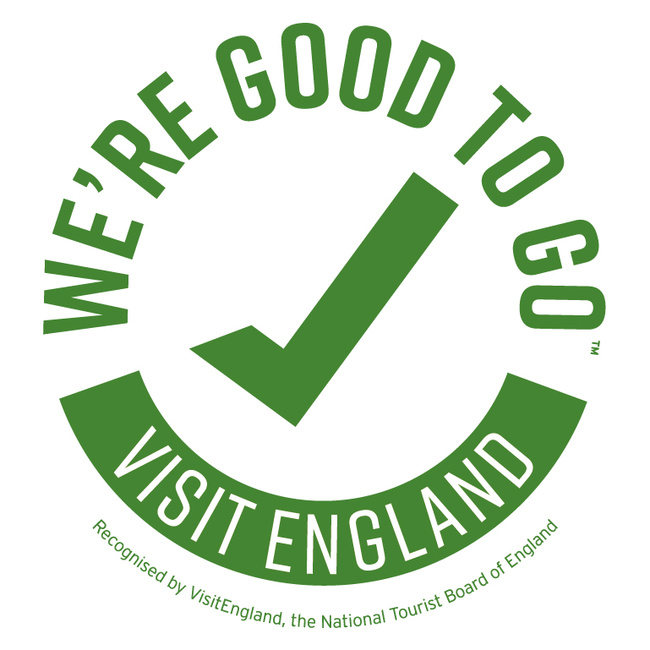 Venue measures
On top of physical distancing, we have implemented some other measures to mitigate the risk and prevent the spread of the virus:
Temperature checks taken and recorded on arrival for all guests and staff members
Name and contact detail retention for track and tracing
Regular cleaning and disinfecting of all high-touch areas
Sanitiser stations throughout the venue
Signage and frequent reminders for physical distancing and hygiene
Physical distancing
Our team has been working hard to implement compliant set-ups, flow and queueing systems, adhering to 2m distancing to help prevent the spread of the virus when we reopen. We will continue to follow the government guidelines and work with our clients on each individual event to ensure the safety of guests and staff members, within the parameters of each agreed Event Method Statement.
Catering
Our in-house caterer CH&Co has put together a re-opening guide to be implemented at each one of their venues. CH&Co are an experienced catering company, with the capability to best adapt to the current situation. From bento boxes, pre-packaged picnic baskets, pre-bottled drinks to disposable cutlery, they are striving to strictly follow current government guidelines, offering industry best solutions to provide our clients with delicious, but more importantly right now, safe catering.
Hybrid events
While we may be eager for events as we used to know them to return, we appreciate that a reduced number of guests and greater physical distancing might be necessary. Therefore, we are here to enable you to create amazing hybrid events. Our in-house AV team at Eclipse can create bespoke packages for your needs and our fibre-optic internet capacity can cope with most events streaming and broadcasting requirements.
We look forward to welcoming you back to Stationers' Hall soon. In the meantime, please do get in touch if you have any queries.