Stationers' Hall and Garden is a private and secluded haven within the City of London. We can accommodate up to 200 for a ceremony and reception and offer flexibility for ceremony-only events in the mornings or exclusive hire for the full day.
Your Ceremony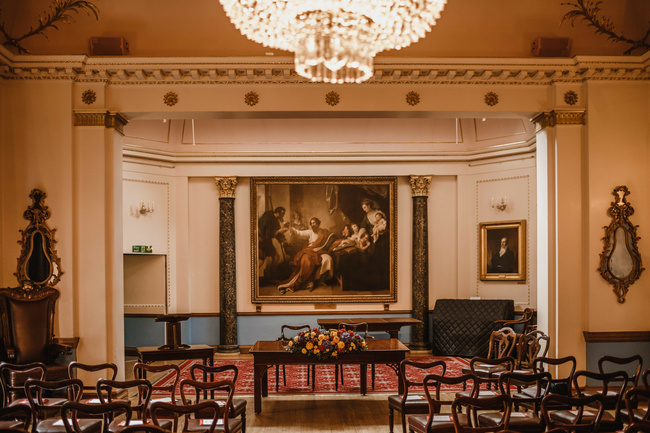 Your ceremony will take place in the Court Room which overlooks the garden and has direct access to it via a decorative wrought iron staircase. It can seat up to 120 guests and is a beautiful space for a drinks reception should the weather be inclement.
This room is wonderfully bright, richly carpeted, and with Rococo ornamentation in gold adorning the walls. It is dominated by the 18th century carved mantelpiece which is a feature that will equally impress guests.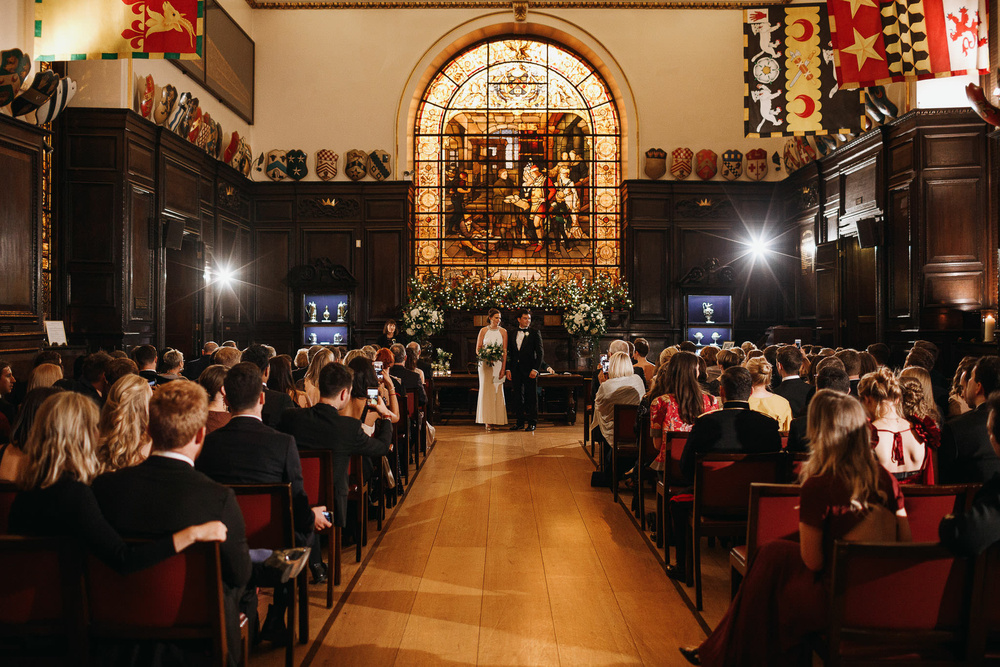 If your numbers are over 120 then the stunning Main Hall will host your ceremony and during your reception, we will transform it for your wedding breakfast.
Your Reception and Wedding Breakfast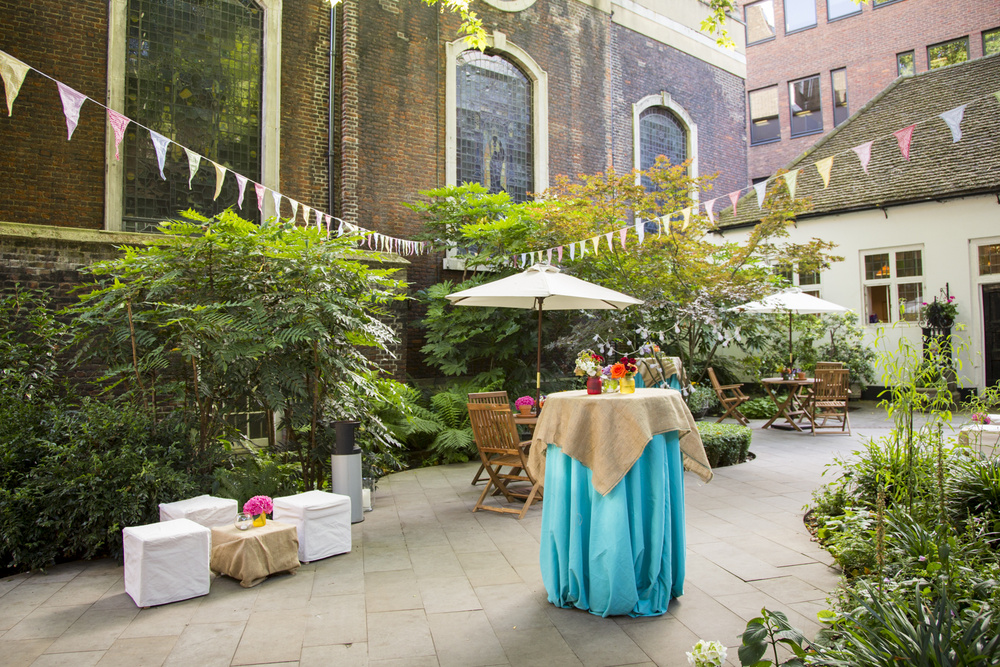 You are officially married so it is time for your reception, our secluded Garden is an ideal space for your drinks' reception and those all-important photos. It has an abundance of seasonal plants and flowers, and the impressive London plane tree offers welcome shelter and shade come rain or shine. We can decorate the garden to your specifications, too, to help create that perfect intimate atmosphere.
The Main Hall itself has many features such as gleaming oak flooring and carved oak paneling originating from the 1600s. The huge stained-glass windows give this room an impressive ambiance during the day or in the evening when backlit. The use of candles is permitted throughout adding to the ambiance – a rarity in Livery Halls. The Hall accommodates various table set-ups using either long tables (up to 200) or round tables (up to 150). Dancing is permitted in the Main Hall, and with a baby grand piano that can be used for a small fee and a PA system throughout you are sorted for your speeches.
Your Evening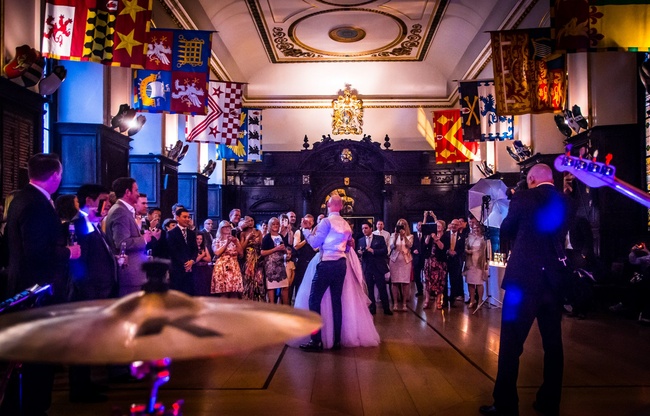 Dancing takes place in either the Stock Room or the Main Hall, the latter of which can also host live musicians, this is time to let loose and celebrate with your friends and family.